Download Screen
This is the screen for downloading the client software.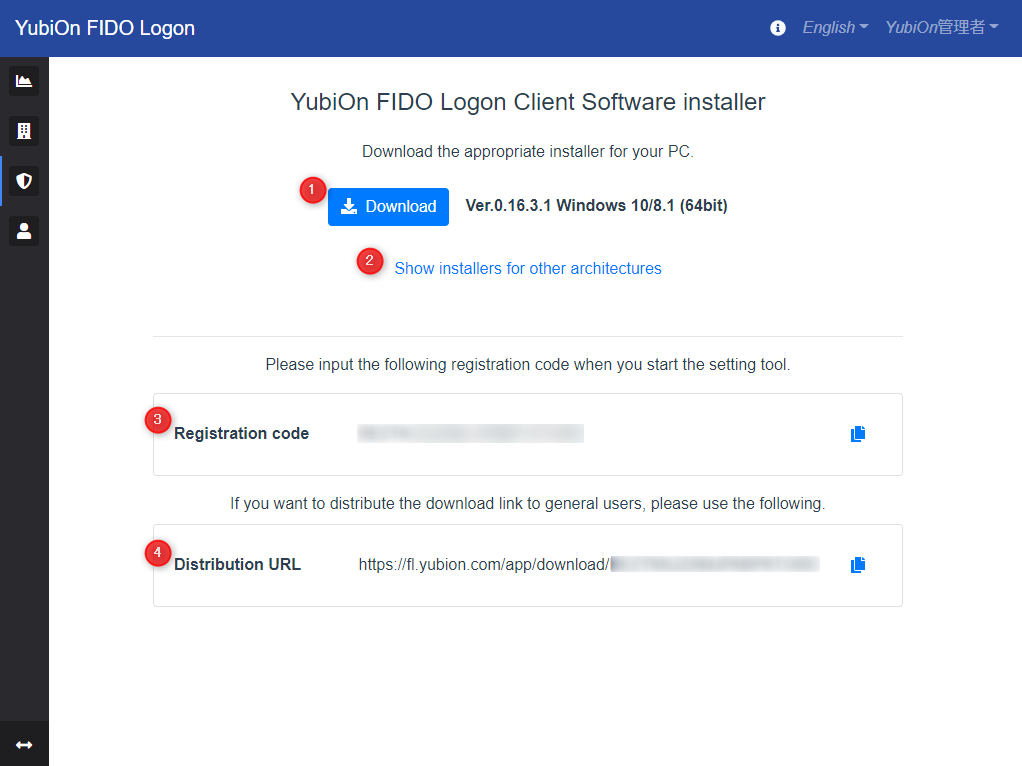 YubiOn FIDO Logon client software installer
Information about the client software installer.
1. Download button
You can download the client software. The client software version and supported OS will be displayed.
2. "Show installers for other architectures" link
Display the download buttons for different architectures.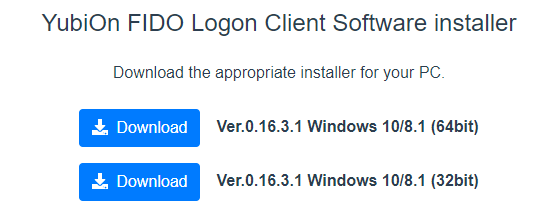 3. Registration code
Displays the code required to activate the installed client software. One of these codes will be generated automatically when you register as a customer.
4. Distribution URL
Displays the URL for distributing the installer to end users.