Logon with security key
This section describes the procedure for logging on to a PC using a security key.
Prerequisites
The software must be installed on the PC.
The certifier registration must have been completed.
Start your PC and display the logon screen.
Make sure "YubiOn® FIDO Logon" is displayed on the screen.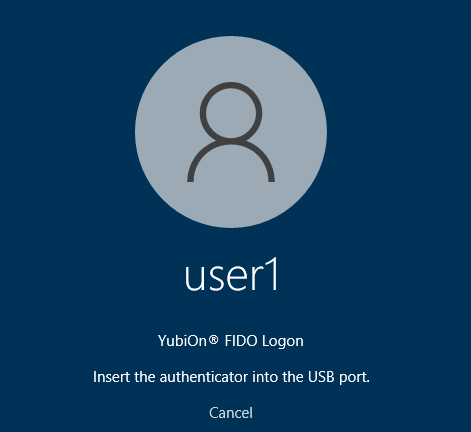 If you don't see "YubiOn® FIDO Logon", click "Sign In Options" and then click the YubiOn icon.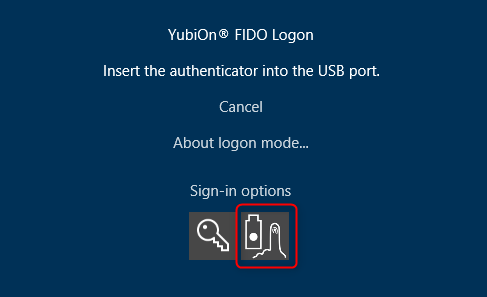 YubiOn FIDO Logon includes authentication by smartphone (QR code reading/notification) in addition to authentication by security key, and the authentication screen other than security key may appear depending on the usage situation.
In such cases, click "Logon with another type of device" and then click "Logon with security key" on the authentication information selection screen that appears to log on with the security key.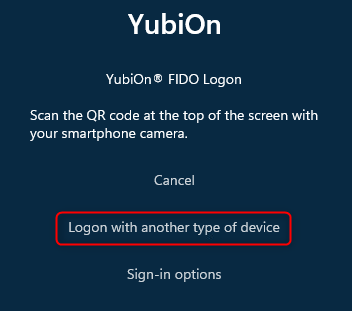 Plug the authenticator into the USB port.
Make sure that your authenticator is working properly.
When multiple authenticators are connected at the same time, touch the authenticator you want to use to select it.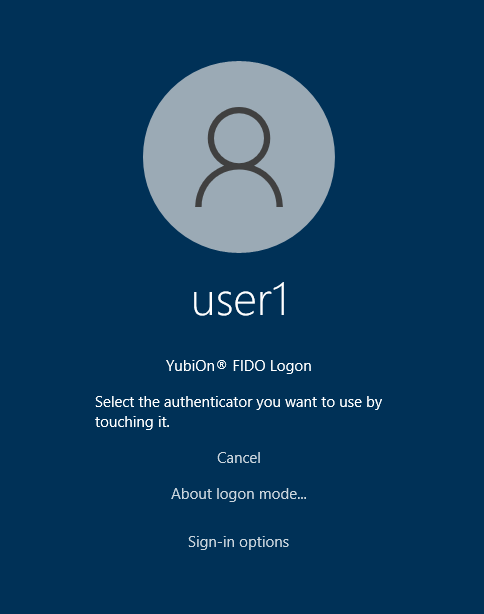 Operate the authenticator. The operation differs depending on the type of authenticator you are using.
An authenticator with a PIN set
Enter your PIN.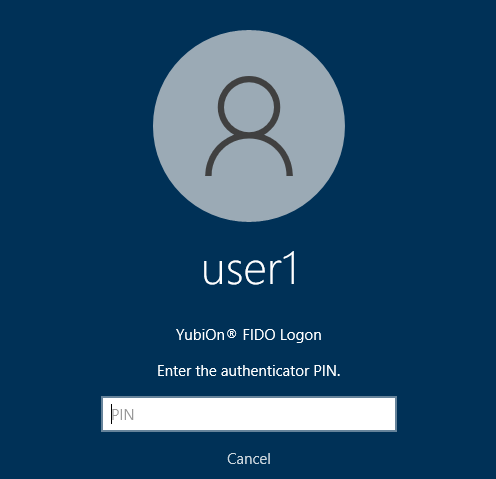 Touch the authenticator.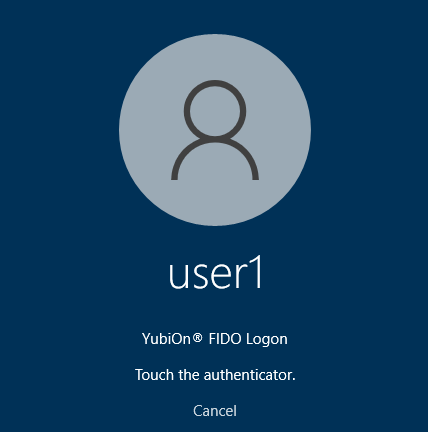 If the authentication is successful, it will move to the exit process.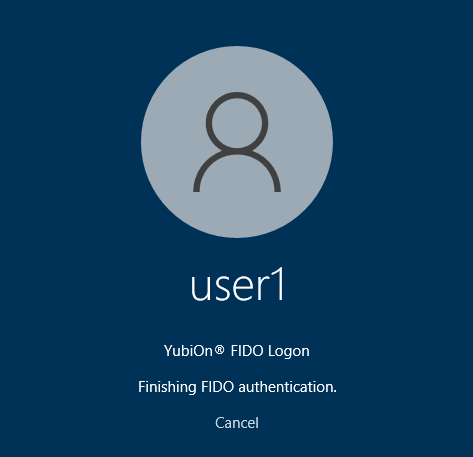 Enter your Windows password.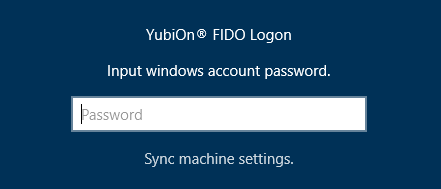 If you are using a FIDO2 compliant key such as a PIN or biometric
If you are using a FIDO2-enabled key such as a PIN or biometric, the Windows password you enter will be securely stored by the FIDO2 function and will not need to be entered again.
If you change the Windows password, you will need to enter it again.
If the Windows logon is successful, the desktop will be displayed.
Authentication in offline mode
YubiOn FIDO Logon performs online authentication.
However, if the administrator has enabled cache logon (offline logon) in the organization settings, offline logon is possible under the following conditions . Cache logon must be enabled in the organization settings.
Online authentication must be successfully completed on the PC.
The number of days specified in the organization settings must have elapsed since the online authentication was successful.