Group policy
This section describes the Group Policy settings.
Group Policy Overview
Group Policy is a function that links the behavior settings for PC logon with the PCs to which those settings are applied.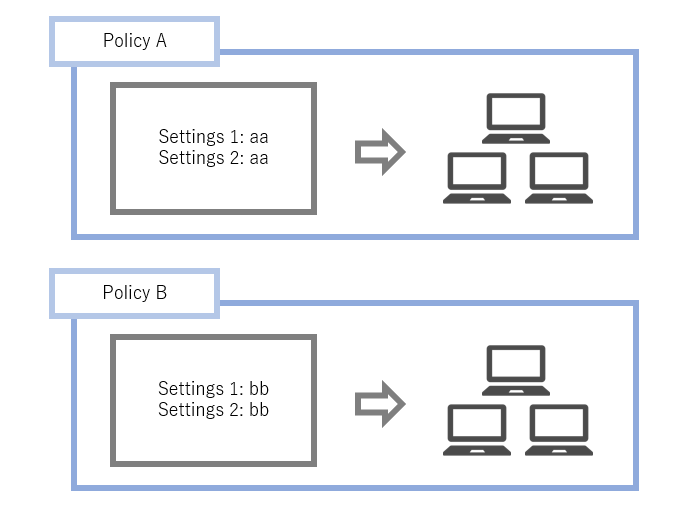 Every PC on which YubiOn FIDO Logon client software is installed will be assigned a group policy and will operate according to the settings of this group policy.
You can create additional group policies as needed, for example, if you want to change the settings for each PC.
When you register a customer, a policy named "Default Policy" will be automatically registered.
In addition, each PC will be assigned this group policy at the beginning.
The "Default Policy" cannot be edited or deleted.
In order for the settings made in Group Policy to be reflected on the target PC, the target PC must be connected to the network.
Select Authentication Service > Group Policy from the menu.